Nature's Plus Whole Body Total Cleanse Vegetarian 168 Caps
Cranberry, Blueberry and Full Spectrum Whole Foods
Featuring 500 mg Acai
Dietary Supplement
Nutritional support for a healthy digestive tract, healthy weight management and overall well-being.
Nature's Plus Whole Food Total Body Cleanse with Açai and Exotic Superfruits is the ultimate whole body açai cleansing formula for weight loss and total well-being. The ingredients in this unique formula - including 500 mg of powerful açai berry - cleanse your body down to the cellular level. Blueberries, cranberries and the amazing exotic superfruits noni, goji, mangosteen and pomegranate further assist this cleansing at the cellular level, yielding greater energy and improved metabolism for even greater success! And, to feel your best and optimize results, you need a healthy digestive tract. With Spectra-Cleanse™ (115 whole foods), rice, oat, prune and beet fiber, psyllium, Ayurvedic triphala, cascara, pectins, and more, this whole body açai cleansing formula helps rid your intestinal tract of accumulated impurities and toxins. And its prebiotics and probiotics help to maintain the proper balance of friendly bacteria throughout your digestive system, for overall well-being!
DIRECTIONS: As a dietary supplement for adults only: 14-Day
Intensive Cleanse: Take 12 capsules daily (4 capsules with each
meal, with 8 fl. oz. water). 28-Day Maintenance Program: Take
6 capsules daily (2 capsules with each meal, with 8 fl. oz.
water). Not to be used by children under 12 unless directed by
a physician.
VEGETARIAN. Free from artificial colors and preservatives.
KEEP TIGHTLY CLOSED IN A COOL, DRY PLACE. KEEP OUT OF REACH OF CHILDREN.
Nutritional Support for A Healthy Digestive Tract, Healthy Weight Management and Overall Well-Being.*
*These statements have not been evaluated by the Food and
Drug Administration. This product is not intended to diagnose, treat, cure or prevent any disease.
£26.95
Price: £24.95
Nature's Bounty on Twitter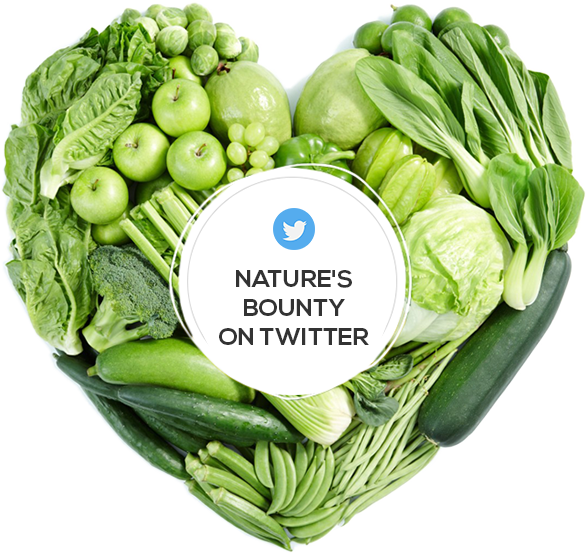 natures-bounty

@Nature_Bounty

Another January, another diet? by Cathy Houghton Blossom Health Coaching Read the full blog on our website https://t.co/fpn8BWM06b

natures-bounty

@Nature_Bounty

#Movember #MensHealth Awareness Month. Health-supporting herbs to maintain peak well-being. Read the full article https://t.co/BXuUZHsfeg