HORNY GOAT WEED HERBAL COMPLEX
Horny Goat Weed has been used as a powerful, natural aphrodisiac for hundreds of years. The unusual use for this plant was discovered by a farmer in china who noticed an increase in sexual behaviour in some of his goats and realised that these goats were eating the weed 'Epimedium'.
Muira Puama (Ptychopetalum olacoides benth.) 100mg ** Horny Goat Weed (Epimedium brevicomum) -Provided from 5:1 Extract 500mg ** Ginkgo Leaf (Gingko Biloba L.) -Provided from 50:1 Extract -Standardised to provide 24% Flavonglycosides & 6% Terpenelactones 100mg ** L-Arginine Hydrochloride 400mg ** Energy, Protein, Carbohydrate, Fat. Negligible ** *%RI = Reference Intake **No RI Established
Ingredients
L-Arginine Hydrochloride, Vegetable Capsule Shell (Vegetable Cellulose), Muira Puama Powder (Ptychopetalum olacoides benth.), Horny Goat Weed Extract (Epimedium brevicomum [CI: Maltodextrin from corn]), Di Calcium Phosphate (Bulking Agent), Silicon Dioxide (Anti-Caking Agent), Magnesium Stearate (Veg Source – Anti-Caking Agent), Ginkgo Leaf Extract (Ginkgo biloba L.) CI= Compound Ingredient.
RECOMMENDED Adults Men: Swallow one Capsule daily. For best results,
swallow an additional four Capsules with a drink an hour
before required, preferably on an empty stomach.
NOT EXCEED THE RECOMMENDED AMOUNT.
PRECAUTIONS: Keep all medicines out of sight and reach of children.
Store in a cool dry place out of direct sunlight.
STORAGE: This container is fitted with a tamper evident top if damaged or
missing do not use. Replace cap firmly after use and store in a
cool, dry place, protect from light and heat.
Price: £12.24
Nature's Bounty on Twitter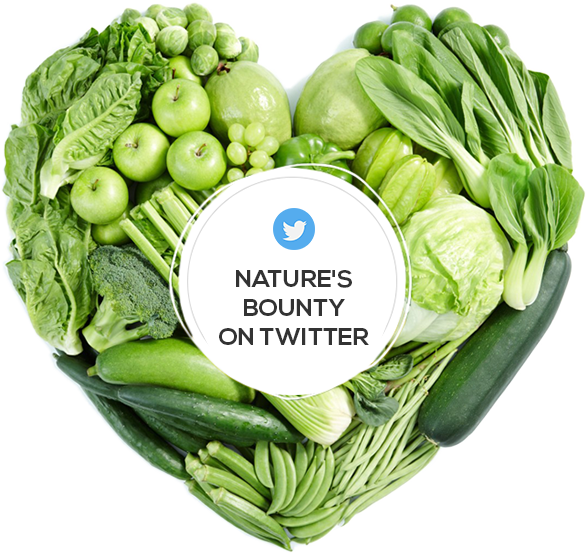 natures-bounty

@Nature_Bounty

Some Good News about Getting Older #positiveageing #healthyageing #improvingbrainfunction #eatingforlaterlife… https://t.co/HoIW4SJKFi

natures-bounty

@Nature_Bounty

Nature's Bounty Health Store on #Google https://t.co/0b7ApQaUBg

natures-bounty

@Nature_Bounty

Nature's Bounty Health Store on #Google https://t.co/ytydQZddRr