Herbal Waterfall
A carefully formulated blend of herbal supplements, including Dandelion Extract, Green Tea and Cider Vinegar to help eliminate excess water.
One tablet provides *%RI Dandelion Root (Taraxacum Officinale) Provided from 4:1 Extract 800mg ** Cider Vinegar Powder 125mg ** Green Tea Extract Standardised to a minimum of 95% Polyphenols 60mg ** Energy, Protein, Carbohydrate, Fat. Negligible *%RI = Reference Intake ** No RI Established
Ingredients
Calcium Carbonate (Maltodextrin), Dandelion Extract, Microcrystalline Cellulose (Bulking Agent), Cider Vinegar Powder, Green Tea Extract, Di Calcium Phosphate (Bulking Agent), HydroxyPropylMethylCellulose (Glazing Agent), Acid: Stearic Acid (Veg Source – Anti-Caking Agent), Titanium Dioxide (Glazing Colour Agent), Glycerol Humectant (Glazing Agent), Sodium Copper Chlorophyll Powder (Glazing Colour Agent), Carnauba Wax (Glazing Agent).
RECOMMENDED Take 1 in the morning, preferably with food.
Do not use for longer than fourteen days, followed by a rest
period of seven days before commencing cycle again.
DO NOT EXCEED THE RECOMMENDED AMOUNT.
PRECAUTIONS: Keep all medicines out of sight and reach of children.
Store in a cool dry place out of direct sunlight.
STORAGE: This container is fitted with a tamper evident top if damaged or
missing do not use. Replace cap firmly after use and store in a
cool, dry place, protect from light and heat.
Price: £6.48
Nature's Bounty on Twitter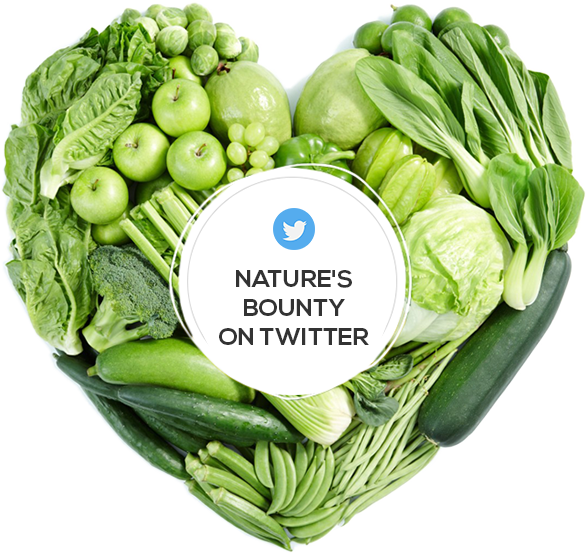 natures-bounty

@Nature_Bounty

Another January, another diet? by Cathy Houghton Blossom Health Coaching Read the full blog on our website https://t.co/fpn8BWM06b

natures-bounty

@Nature_Bounty

#Movember #MensHealth Awareness Month. Health-supporting herbs to maintain peak well-being. Read the full article https://t.co/BXuUZHsfeg