FIGURETRIM – The Original Formula
The original formula giving short term support for weight management
Each capsule provides %RI* Vitamin B6 3.33mg 238% Sterculia 175mg ** Dandelion Root (Taraxacum Officionale) -Provided from 4:1 Extract 150mg ** Apple Pectin 100mg ** L-Phenylalanine (as an essential amino acid) 50mg ** Cider Vinegar Powder 10mg ** Kelp (Bladderwrack) 50mg ** Energy, Protein, Carbohydrate, Fat. Negligible **=No RI Established
Ingredients
Sterculia Gum, Bulking agent (DiCalcium Phosphate), Apple Pectin, Vegetable Capsule Shell (HydroxyPropylMethylCellulose), L-Phenylalanine, Dandelion Root Extract, Bladderwrack Extract, Cider Vinegar Powder, Anti-caking agents (Magnesium Stearate*, Silicon Dioxide), Vitamin B6 (Pyridoxine Hydrochloride). *Vegetable Source.
Each capsule provides %RI* Vitamin B6 3.33mg 238% Sterculia 175mg ** Dandelion Root (Taraxacum Officionale) -Provided from 4:1 Extract 150mg ** Apple Pectin 100mg ** L-Phenylalanine (as an essential amino acid) 50mg ** Cider Vinegar Powder 10mg ** Kelp (Bladderwrack) 50mg ** Energy, Protein, Carbohydrate, Fat. Negligible **=No RI Established
DAILY DOSAGE: Take 1 capsule with food in the morning, and 1 capsule at lunchtime or
early evening.
CAUTION Do not use for longer than 14 days, followed by a rest period of 14 days
before commencing the cycle again.
PRECAUTIONS DO NOT EXCEED THE RECOMMENDED AMOUNT.
Keep all medicines out of sight and reach of children.
Store in a cool dry place out of direct sunlight.
STORAGE: This container is fitted with a tamper evident top if damaged or missing
do not use. Replace cap firmly after use and store in a cool, dry place,
protect from light and heat.


Price: £6.42
Nature's Bounty on Twitter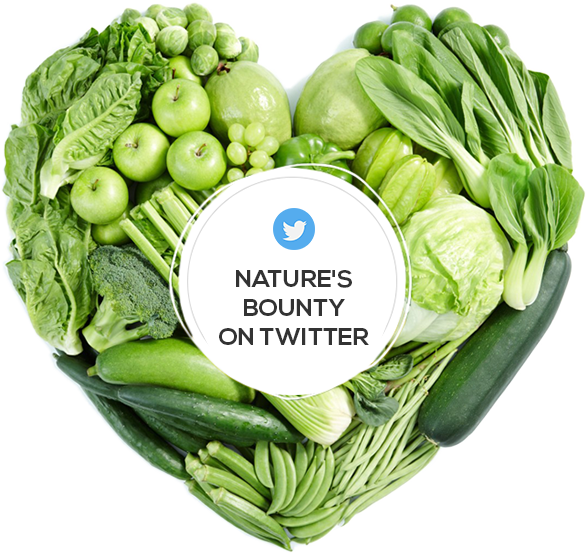 natures-bounty

@Nature_Bounty

Another January, another diet? by Cathy Houghton Blossom Health Coaching Read the full blog on our website https://t.co/fpn8BWM06b

natures-bounty

@Nature_Bounty

#Movember #MensHealth Awareness Month. Health-supporting herbs to maintain peak well-being. Read the full article https://t.co/BXuUZHsfeg