100% Organic Liquid Iron 200ml (CURRENTLY OUT OF STOCK)
Viridian's Organic Liquid Iron contains a unique, source of iron from organic murraya koenigii leaves (commonly known as sweet neem leaf, or curry leaf). Organic standardised extracts of holy basil leaf, guava, lemon peel provide B vitamins and organic acerola cherry juice and amla extract to provide a guaranteed level of vitamin C. Iodine is provided by organic arctic wrack seaweed. Organic Liquid Iron is a non-constipating formula with a pleasant orange taste, also featuring organic nettle and dandelion leaf infusions, honey and orange oil.
INGREDIENTS: Per 20ml serving provides:
Organic Glycerine, organic acerola juice, organic nettle and dandelion leaf infusion, organic Bulgarian polyfloral honey, organic murraya koenigii leaf extract, organic lemon peel, guava leaf and amla fruit extract, organic orange oil, organic artic wrack seaweed.
Providing:
Iron 20mg
Vitamin C 80mg
Vitamin B1 4mg
Vitamin B2 5.2mg
Vitamin B3 8mg
Vitamin B5 8mg
Vitamin B6 5.6mg
Folic acid 160ug
Iodine 120ug
Directions: As a food supplement for adults, take 2 to 4 teaspoons daily. For children aged 3-5 years, take 1 teaspoon daily, and children aged 6-12 take 2 teaspoons daily, or as directed by your healthcare professional.
Price: £21.90
Nature's Bounty on Twitter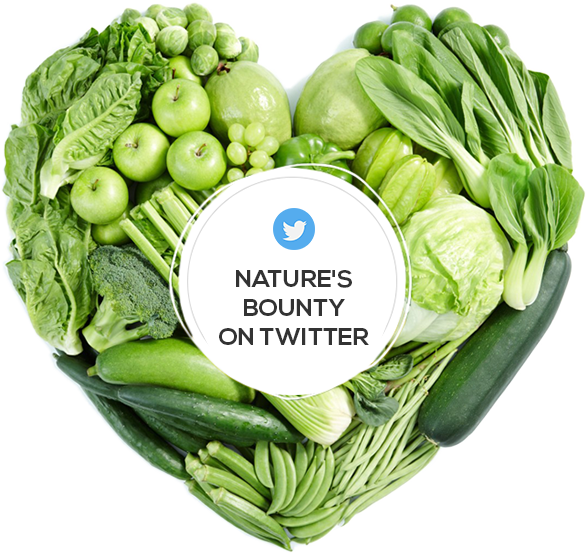 natures-bounty

@Nature_Bounty

Another January, another diet? by Cathy Houghton Blossom Health Coaching Read the full blog on our website https://t.co/fpn8BWM06b

natures-bounty

@Nature_Bounty

#Movember #MensHealth Awareness Month. Health-supporting herbs to maintain peak well-being. Read the full article https://t.co/BXuUZHsfeg