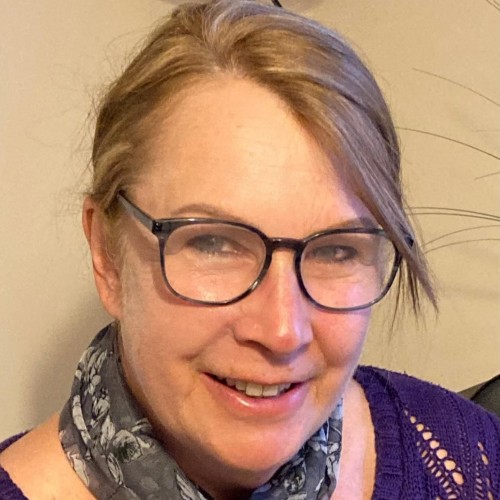 My passion in natural healthcare swayed me to abandon my career in teaching, learning and development, taking over as Proprietor of Nature's Bounty back in 2010. It has been the most amazing and fulfilling journey where every day continues to be a new day of learning.
My qualifications include Integrative Counsellor specialising in insomnia, depression, loss, trauma and bereavement. I also hold qualifications in Nutrition, Herbalism and Reflexology.
The part of my job which is most fulfilling is working with our lovely customers, sharing knowledge and expertise, listening, showing understanding and offering support and guidance to help improve the health and happiness of others. Certainly my learning has greatly influcenced my own lifestyle choices and improved my quality of life.
Nature's Bounty is unique. We have a talented and passionate team and share our diverse skills and knowledge with the aim of improving the health and lifestyle of others.
A little more about my counselling work.
I am a hardworking, conscientious and caring counsellor with a background of working with young people and vulnerable adults in a learning and development role. I have experience of working both one to one and in a classroom setting, running workshops and in a prison environment.
Alongside my paid counselling work, I have volunteered for Cruse Bereavement Support since 2016 recently moving from a Bereavement Volunteer to a Call Responder role.
I have the ability to emphasise with individuals whilst retaining an objective and realistic approach to counselling. Comfortable working and communicating with people from all backgrounds, I have vast experience working with trauma, insomnia, depression and conflict.
I use various techniques with clients, tailoring the sessions to best meet their individual needs. I enjoy working with Solution Focussed Therapy with a future-orientated goal approach to solving problems with an emphasis on improving the client's health as opposed to the problem. The focus being on the client's strengths and weaknesses, exploring hopes for the outcome of therapy and on building a tool kit of skills, resources and coping abilities with the aim of reaching goals encouraging belief that positive change is always possible.
As many of our regular customers will know, outside of work, I spend quality time with my horses, sheep and goats enjoying the benefits of living a natural lifestyle close to nature.
I am widely travelled having been privileged to participate of various charity challenges across India, South East Asia, Israel and parts of the USA. We have raised thousands of pounds over the years with the help of our local community who supported us by attending all our charity events.