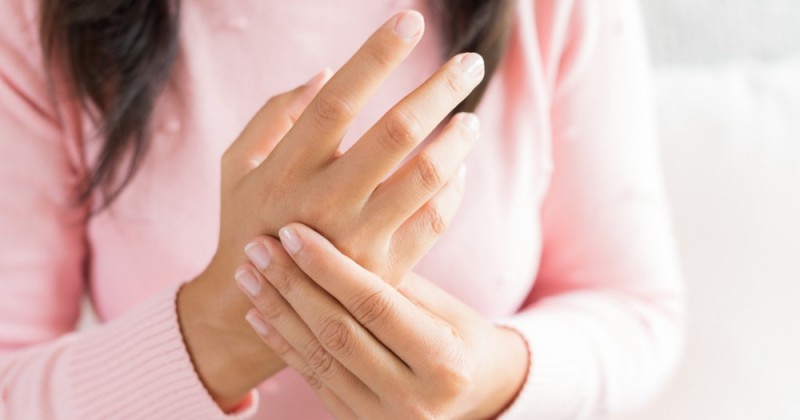 03 Jun 2019
Suffering with Joint or Arthritic Pain?
Do You Suffer With Joint or Arthritic Pain?
Joint pain is a common physical discomfort and pain where any two bones meet. Our joints experience an incredible amount of stress each day. They connect our bones, support our body weight and allow us to move by keeping our bones together.

Although joints are well-equipped to withstand all the stress we put them through, sometimes they suffer from wear and tear, illness or injury resulting in extremely uncomfortable joint pain.

Symptoms
Joint pain can affect any joint in the body but usually begins with smaller joints like hands or feet. It can also arise on any part of a joint including; the bone, cartilage, tendons, muscles or ligaments.
Patients with joint pain usually describe aches, redness, warmth, swelling, tenderness, limping, joint locking, stiffness, and weakness in the joint areas. The pain can range from mild to chronic and it is usually felt on wrists, fingers, back, ankle, elbow, hips, knees, foot heel, and toes.
Common Causes of Causes of Joint Pain
Joint pain can be linked to hundreds of multiple possible causes including; arthritis, sprains, strains, fibromyalgia, spondylitis, bone infections, Vitamin D deficiency, and many more.
Arthritis is the most common cause of joint pain and can be described as the inflammation of one or more of the joints in your body. In fact, arthritis isn't a single condition or disease, but rather a general term used to refer to joint pain or joint disease.
Over 100 different types of arthritis exist, all with different causes. The most common form of arthritis in the U.K.
is Osteoarthritis (OA) which occurs when there is wear, tear and eventual loss of cartilage in the joints. Another common of arthritis is Rheumatoid arthritis (RA) which occurs when your body's immune system mistakenly attacks cells on the lining of your joints.
Who is Affected?
If you suffer from joint pain, you are certainly not alone. Recent statistics show that more than 10 million people suffer from arthritis in the U.K. with 350 million people worldwide suffering from some form of arthritis.
Arthritis is usually associated with old age, but it can affect people in all age groups. Approximately 300,000
children around the globe suffer from arthritis.
While arthritis affects both men and women of all ages, women are 3 times more likely to develop most types of arthritis (particularly and Rheumatoid arthritis) and men have a higher risk of developing gout.
Impact and Psychological Effects
Arthritic pain is debilitating and completely disrupts a person's quality of life. People suffering from arthritis have limited mobility and can have difficulty doing even the slightest of tasks.
The pain limits the type of work a person is able to do or even keep them from working at all. According to a study conducted by Arthritis Research U.K., approximately 600,000 U.K. residents suffering from arthritis miss out on the opportunity to work.
But arthritis goes beyond affecting you physically- it has a mental and emotional impact as well. The condition can encompass all of your life, including your mind, emotions, and attitudes. Patients with Arthritis also report that the condition causes stress, depression, anxiety, severe fatigue, and cognitive impairment such as difficulties with concentration and memory.
The relationship between sleep disruption and arthritis is a tricky one and can quickly turn into a vicious cycle. Arthritic pain can lead to poor or disturbed sleep throughout the night. At the same time, inadequate sleep can make arthritis pain worse and lead to a flare-up of the condition.

Natural remedies for Joint Pain Relief
Standard treatments use a combination of anti-inflammatory drugs and pain killers even though Studiesshow that there are no effective pharmacological treatments for joint pain reversal or prevention.
Natural remedies have shown to be not only effective in joint pain relief but also helpful in maintaining healthy and mobile joints. In addition, natural remedies come without the fear of harmful side effects or dependency. Effective natural remedies for arthritis include;
1. Heating Pad
Simple at home remedies such as applying a heating pad on the affected area or soaking in a warm bathtub help relieve arthritic pain by enhancing perfusion on the targeted area.
2. Exercise
This natural remedy may seem odd since obviously the last thing you want to do is get up or move around, but exercise will pay off in the long run. Movement and exercise not only helps you get back your strength and function but also stretches your muscles to reduce inflammation and increase lubrication which reduces pain.
3. Diet Modifications
A balanced diet anti-inflammatory diet reduces the pain, inflammation, stiffness, and swelling that comes with arthritis. Be sure to include foods that are high in Omega-3 fatty acids like Chia seeds, walnuts and cold-water fish in your diet. Other foods like fruits, vegetables also contain pain-reduction and regenerative antioxidants.
4. Olive oil
The Arthritis
Foundation U.K., recommends olive oil to help decrease pain and arthritis-related joint inflammation. The oil contains omega 3 fatty acids and oleocanthal, both of which reduce inflammation, pain and the sensitivity to pain associated with arthritis.
5. Bone and Joint supplements
Most people find that a number of supplements such as; Glucosamine, Calcium, Vitamin D, Magnesium, Collagen, and Omega-3 help significantly with joint pain relief. For instance, scientific studies show Glucosamine is helpful in decreasing enzyme activity involved in breaking down cartilage and can be taken to preserve joint structures, improve joint health, prevent arthritis from getting worse and reduce arthritic pain.
Collagen is another widely known dietary supplement that supports joint health and provides joint pain relief. It is a type of protein that contains 19 different amino acids and is naturally found in our bodies to help build joints and maintain strong connective tissue. Collagen holds our joints together and has anti-inflammatory effects which help in relieving arthritic pain.
6. Activated charcoal
Activated charcoal promotes circulation and draws out toxins from the joints which relieve arthritis pain and soothes other symptoms such as swelling, tenderness, and stiffness.
7. Turmeric
Curcumin, the most active compound in turmeric, is one of the most powerful anti-inflammatory and works to reduce the pain, stiffness, and swelling caused by arthritis.
Natural Solutions for Joint Pain Relief
At Nature's Bounty, we have an extensive range of bone and joint supplements that provide joint pain relief and reduce inflammation, swelling, stiffness, and weakness associated with arthritis.
Our natural solutions work to not only relieve joint pain but also prevent cartilage deterioration to help you maintain healthy and mobile joints.
We also have a wide variety of vegan bone and joint supplements that provide effective joint pain relief and maintain joint cartilage for vegetarians.
Get in touch with our dedicated and professional team to naturally relieve your symptoms today.
Sources 1.Arthritis Overview I National Health Service, https://www.nhs.uk/conditions/arthritis/
2. Arthritis Conditions I National Health Service https://www.nhsinform.scot/illnesses-and-conditions/muscle-bone-and-joints/conditions/arthritis3.National Arthritis Month I Medicine Net, https://www.medicinenet.com/script/main/art.asp?articlekey=23220
4.Arthritis Facts I Arthritis Foundation, https://www.arthritis.org/about-arthritis/understanding-arthritis/arthritis-statistics-facts.php
5.Why Are Women More Prone to Osteoarthritis? I Arthritis Health, https://www.arthritis-health.com/blog/why-are-women-more-prone-steoarthritis
6.Working with Arthritis I Arthritis Research U.K.
https://www.arthritisresearchuk.org/~/media/Files/Policy%20files/Reports/working-with-arthritis-policy-report.ashx?la=en
7. Painfully Frustrating I Arthritis Research U.K. https://www.arthritisresearchuk.org/~/media/Files/National%20Arthritis%20Week/Painfully-frustrating.ashx
8. The people with arthritis struggling to work I BBC News, https://www.bbc.com/news/health-390431879.Depression in patients with rheumatoid arthritis: description, causes, and mechanisms I PubMed, https://www.ncbi.nlm.nih.gov/pmc/articles/PMC3247620/#
10.Healthcare burden of depression in adults with arthritis I PubMed, https://www.ncbi.nlm.nih.gov/pubmed/28092207
11. Medical News Today I What's the link between brain fog and rheumatoid arthritis, https://www.medicalnewstoday.com/articles/323212.php
12.Arthritis and cognitive impairment in older adults https://www.ncbi.nlm.nih.gov/pubmed/28337526
13.Arthritis and Pain: Current approaches in the treatment of arthritic pain I Pubmed, https://www.ncbi.nlm.nih.gov/pmc/articles/PMC2206347/14.Best Oils for Arthritis I Arthritis Foundation, https://www.arthritis.org/living-with-arthritis/arthritis-diet/best-foods-for-arthritis/healthy-oils.php
15. The Effect of Omega-3 Fatty Acids in Patients With Active Rheumatoid ArthritisI Pub Med, https://www.ncbi.nlm.nih.gov/pmc/articles/PMC4965662/16. National Institute of Health Research I The clinical effectiveness of glucosamine https://www.journalslibrary.nihr.ac.uk/hta/hta13520/#/full-report 17. Is glucosamine actually good for joints? I Medical Xpress https://medicalxpress.com/news/2018-07-glucosamine-good-joints.html
Nature's Bounty on Twitter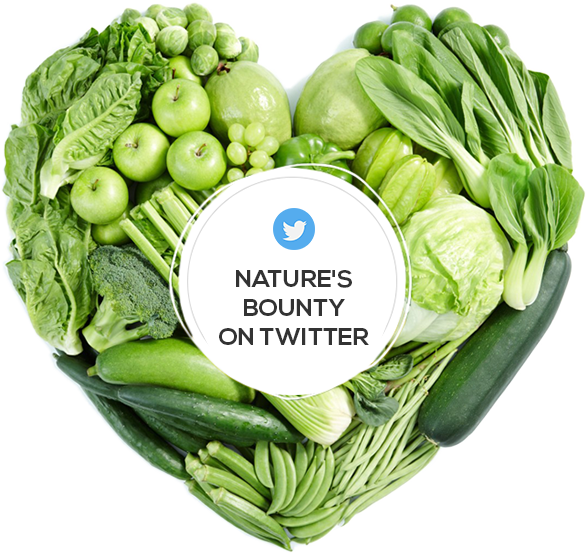 natures-bounty

@Nature_Bounty

Natures Bounty on #Google https://t.co/rUA2kHLGKG

natures-bounty

@Nature_Bounty

Natures Bounty https://t.co/LbngYtIqnT via @YouTube A little information on what we have to offer to all our customers and clients

natures-bounty

@Nature_Bounty

RT @wddty: A little sun (and vit D supplements) help you survive cancer . #Cancer #vitaminD #VitD #NaturalHealth #Sunshine #Sun #FightingC…